Introduction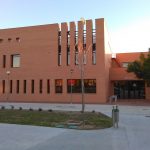 The Department of Agrochemistry and Environment is present in the Elche Campus (where the Directorate and the Secretariat of the Department are currently located, the Alcudia Building), Orihuela (Desamparados) and Sant Joan d'Alacant. The location of the faculty in the different Campus can be found in the Directory. The Department is made up of 6 knowledge areas: Edaphology and Agricultural Chemistry, External Geodynamics, Chemical Engineering, Parasitology, Physical Chemistry and Zoology. Currently, his teaching activity is developed in different degree studies, master's, doctorate and own studies, which are taught in the Faculty of Experimental Sciences, Faculty of Social and Legal Sciences of Elche, Faculty of Pharmacy, Faculty of Medicine, Higher Polytechnic School of Elche and Superior Polytechnic School of Orihuela.
The faculty is integrated in different Research Groups that are attached to the Department as well as to the Bioengineering, Molecular and Cellular Biology Institutes, participating in different research projects, at European, national and regional level. The research activities cover a broad spectrum, both in basic and applied research, related to the areas of knowledge that make up the Department. The different research groups offer a series of services, through their technological offer, which is reflected in the participation in various contracts for technological support activities and in consultancy and technical assistance contracts with public and private organizations.
*This text has been translated using a machine translation engine.